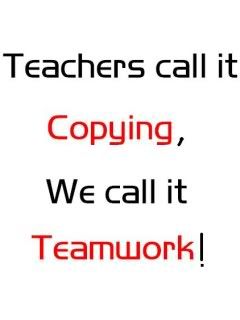 Oh hi, blog hoppers. Welcome to 2B'10's class blog.
Apparently there's nothing much to read here, cos people rarely update.
Just to let you know, our previous blog is @ united-1brocks.bs.com.




Teachers

FormTeacher: Ms Angeline Chew
Co-FormTeacher : Ms Chay Chia Ling
EL : Mrs Pang Ah Yew
EM : Mrs Lee Wei Wei
CL : Ms Chay Chia Ling
TL : -
ML : -
Bio : Ms Teo
Phy : Mr Tan Wei Lun
Chem : -
PE : Mr Raymond Khoo
ICT : Ms Teo & Ms(her name)
Geography : Ms Angeline Chew
History : -




Tagboard





Exits

Adeline♥
Cassandra♥
ChengSong♥
Danish♥
Darryl♥
Freda♥
HongDa♥
Jennifer♥
Jesley♥
Joanne♥
PeiShan♥
PingYee♥
Shuyin♥
SiYu;Nicole♥

Other classes:
1T1'09♥
1T2'09♥
2N1'10♥
2N2'09♥
2N3'10♥
2N4'09♥

Layout is by Cia: (Blog | Acc)
Icons/banners are from: Stopthetime / Reviviscent respectively.
Links inspiration are from: Alissa. xoxo

HOLIDAYS!
Tuesday, June 1, 2010
HEY 2B-ianssssssss! It's holidays! Exams is over! Have fun! Rmb to do ALL your holidays assignments okay? :D , enjoy your holidays! :)
W/ love,
Jes:B





Family!

Aishwarya
JingXuan
Dinah
Cassandra
Peishan
Jennifer
Joanne -Prefect
Kirthiga
ShuYin
Adeline
Jesley -CM
JiaYi
Freda
Hannah -Prefect
Jeannifer
SiYu(Nicole)
XinYi
Verine
PingYee
Clarence
Bertrand
YiJun
ChengSong -VCM
Danish
Esmail
Navin -Prefect
Darryl
Shafiq -Prefect
Hongda -Prefect
Somen
JiaWei
Vihjay
ChaoJun
Stanley
Vincent
JunLim
Juveno